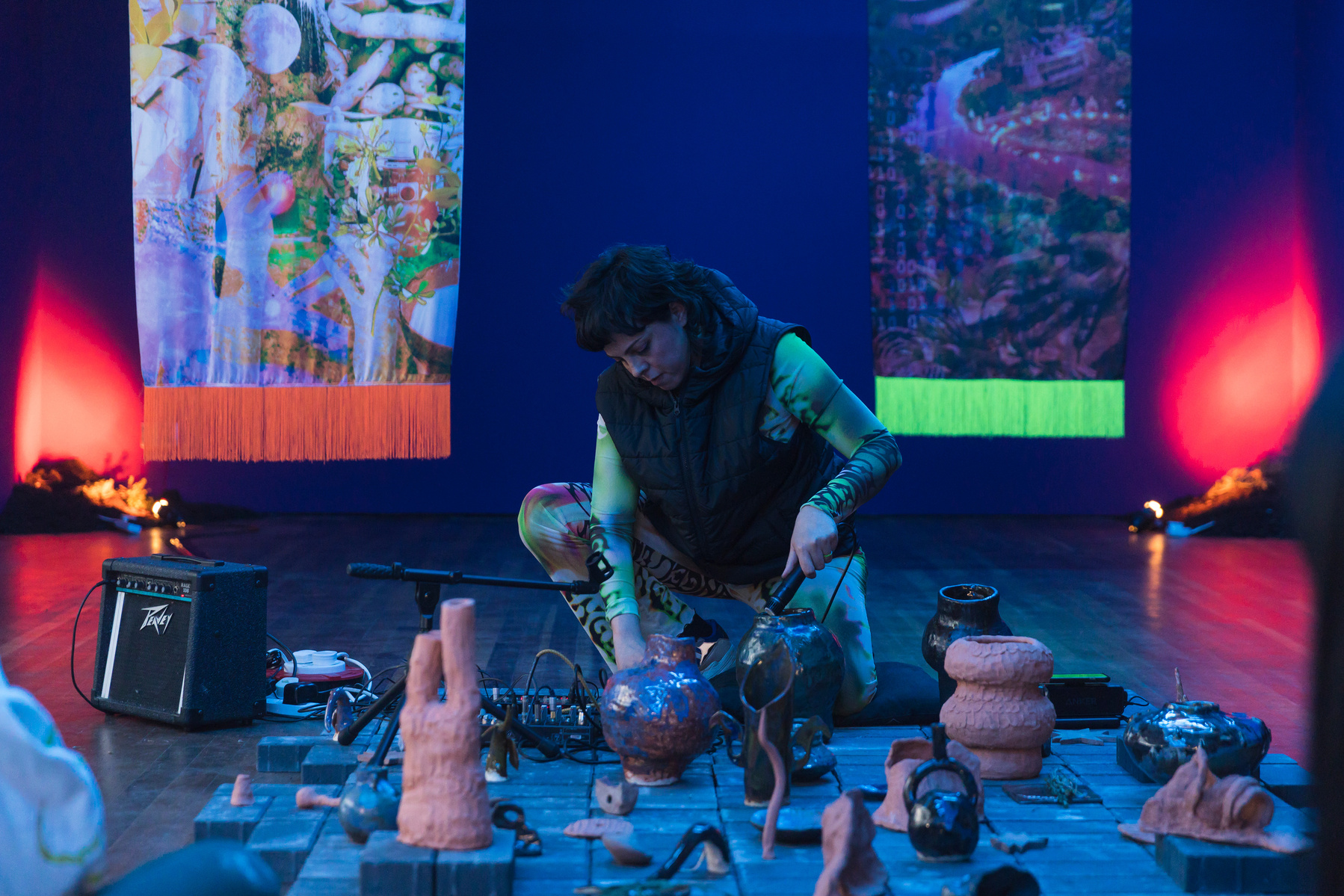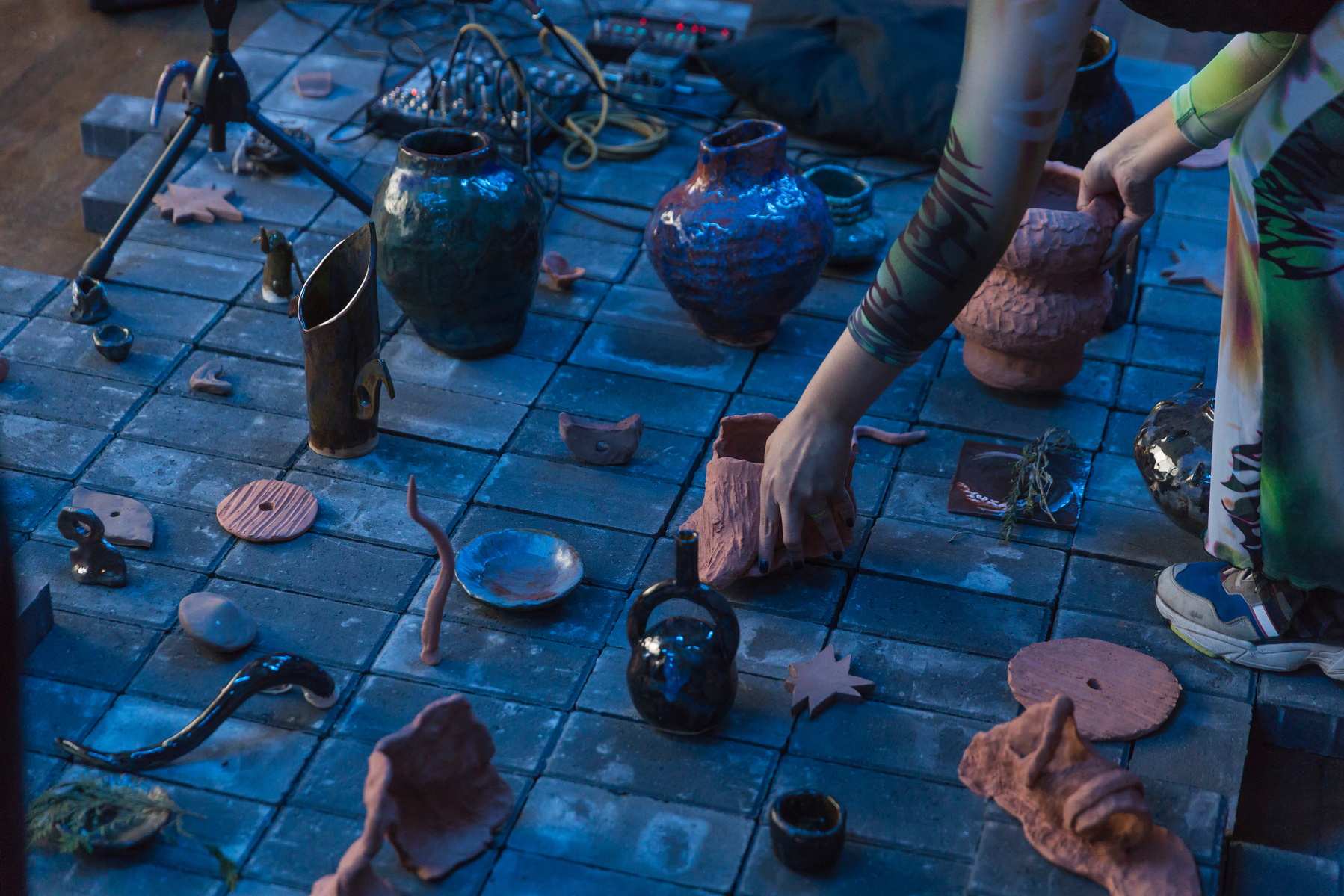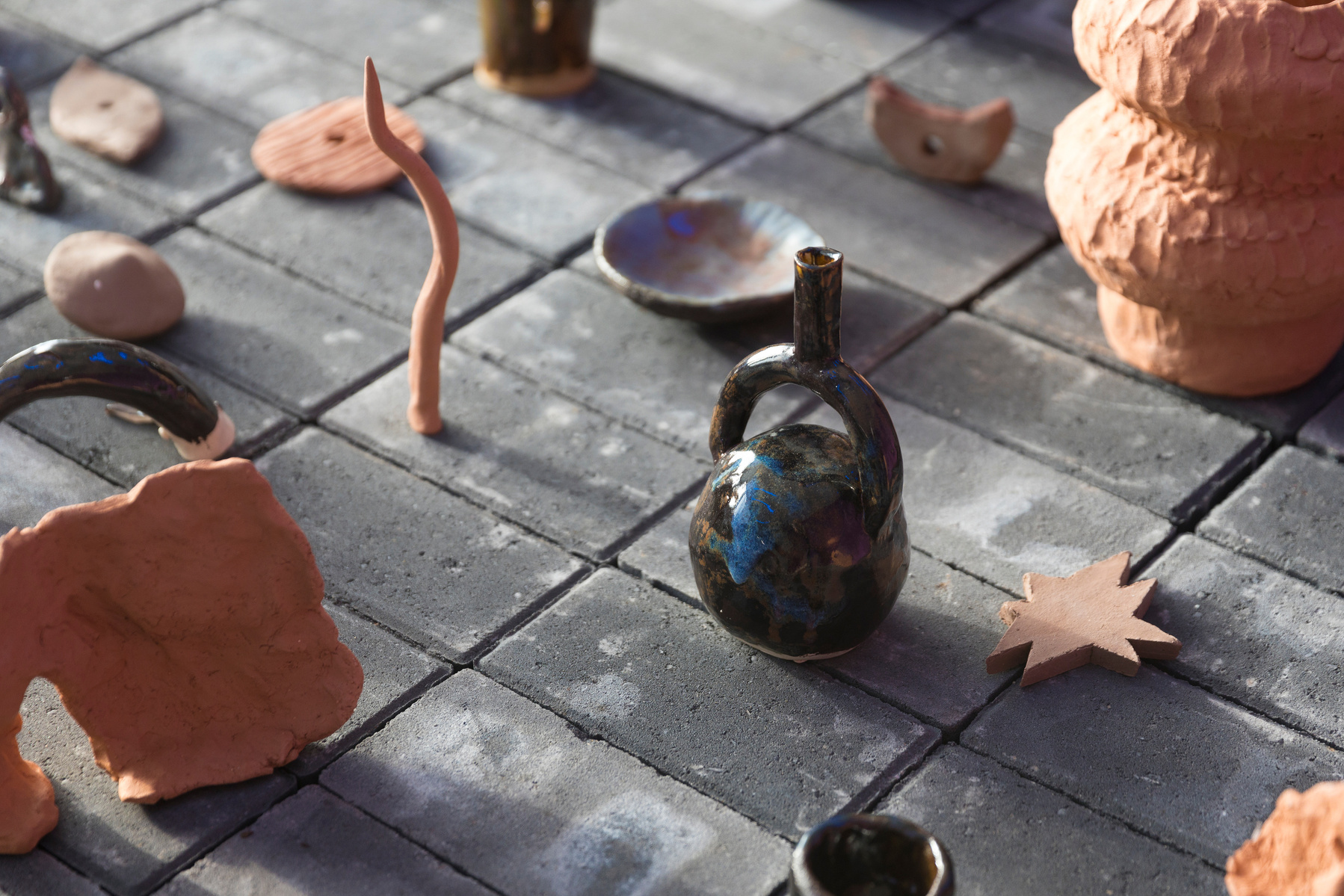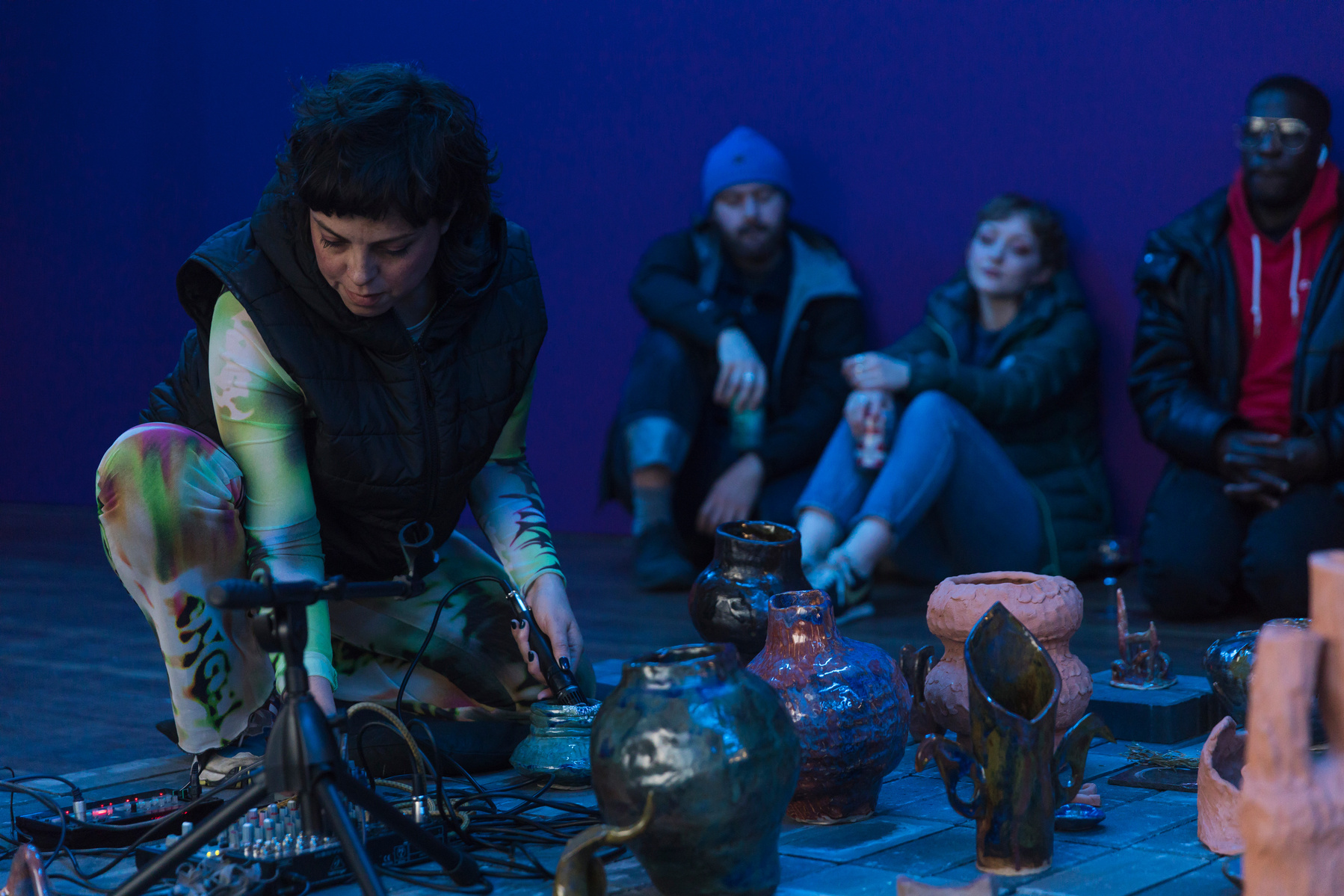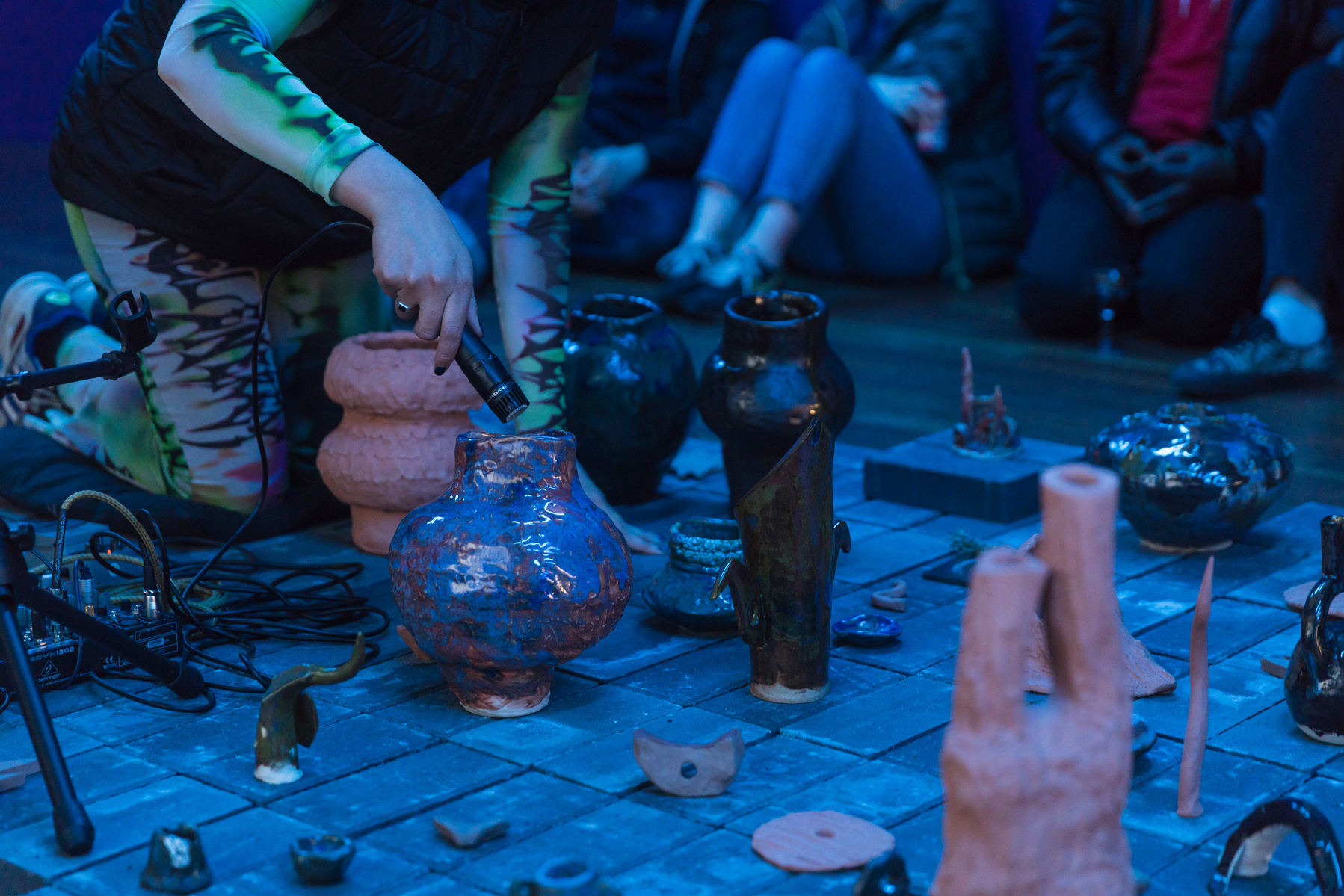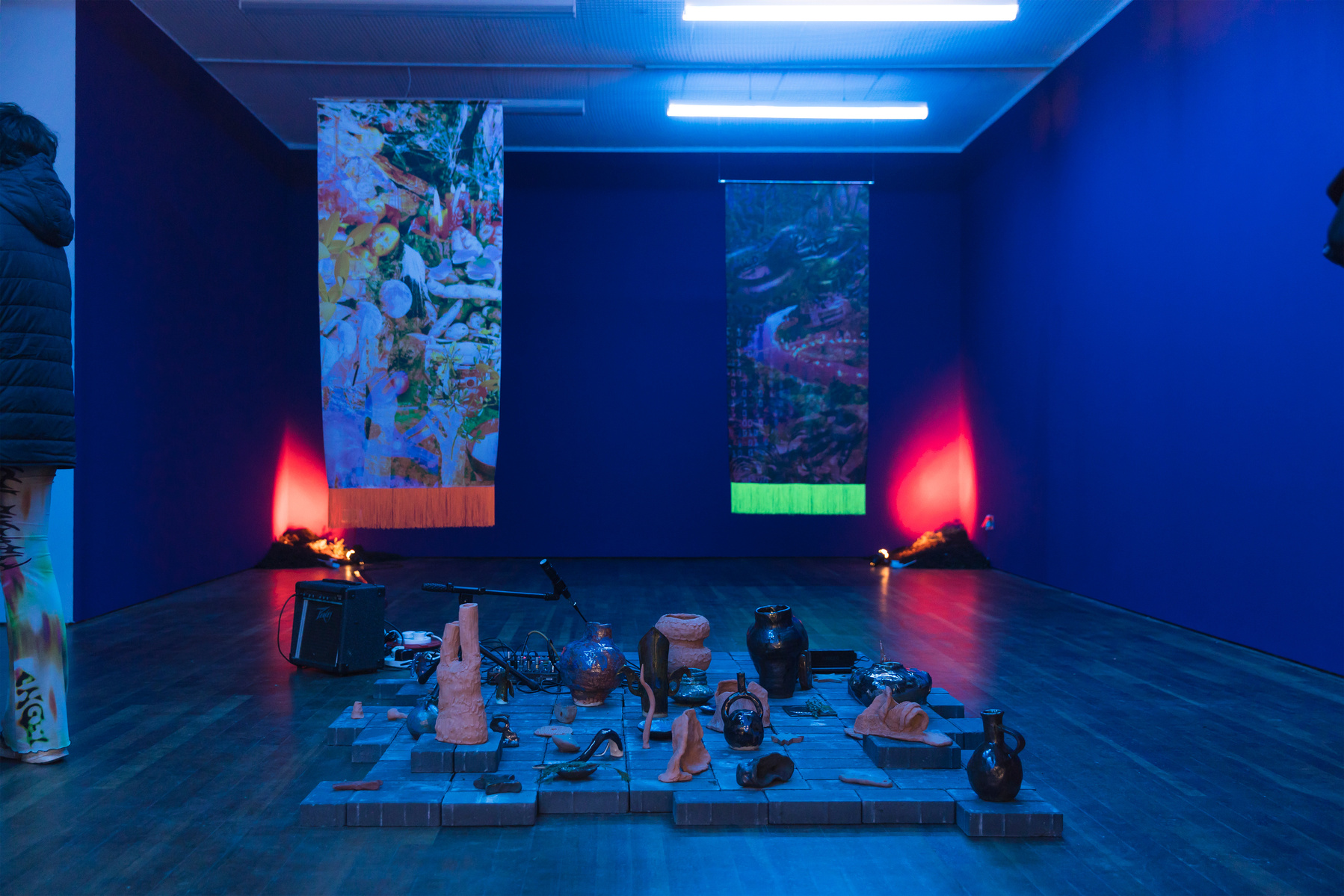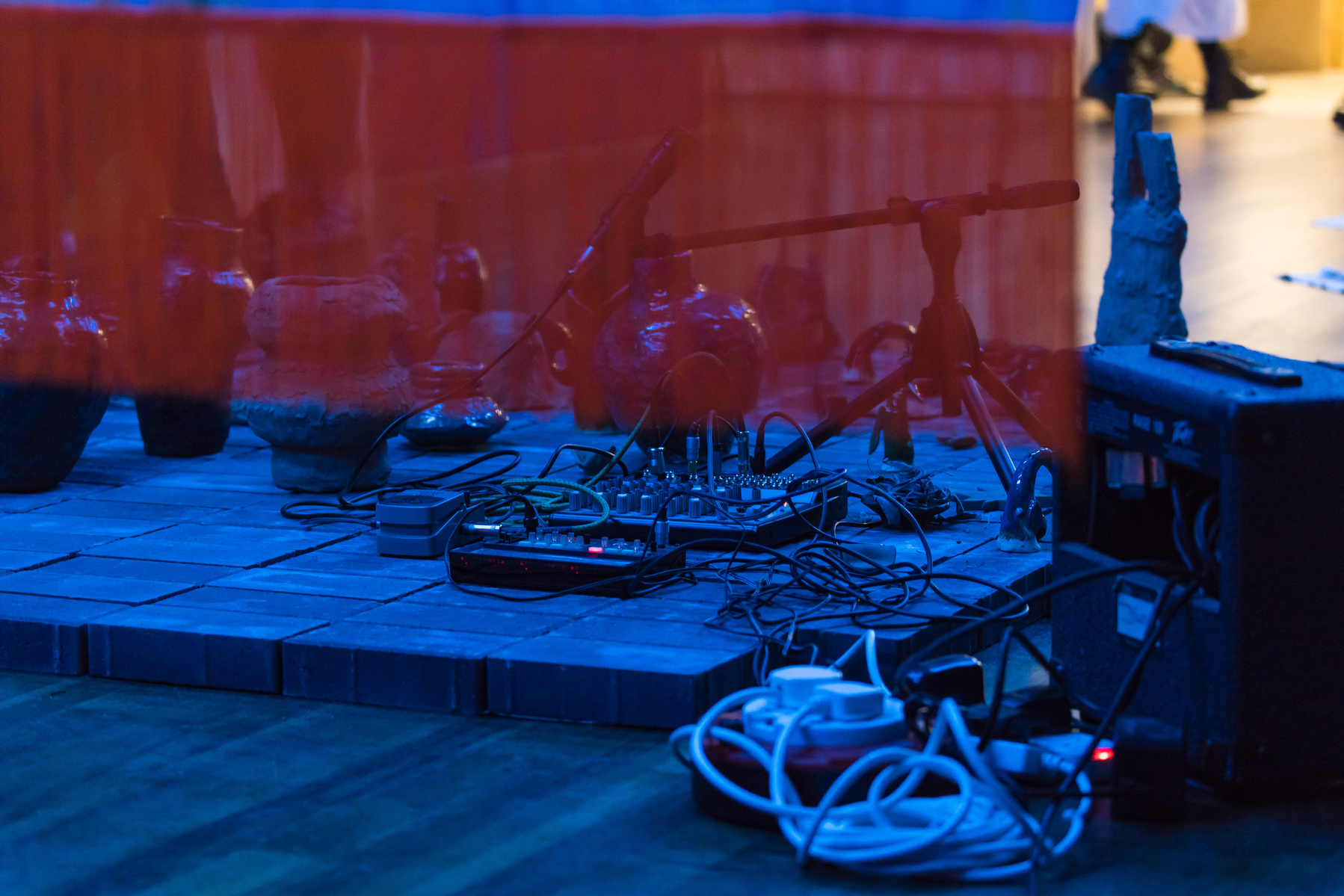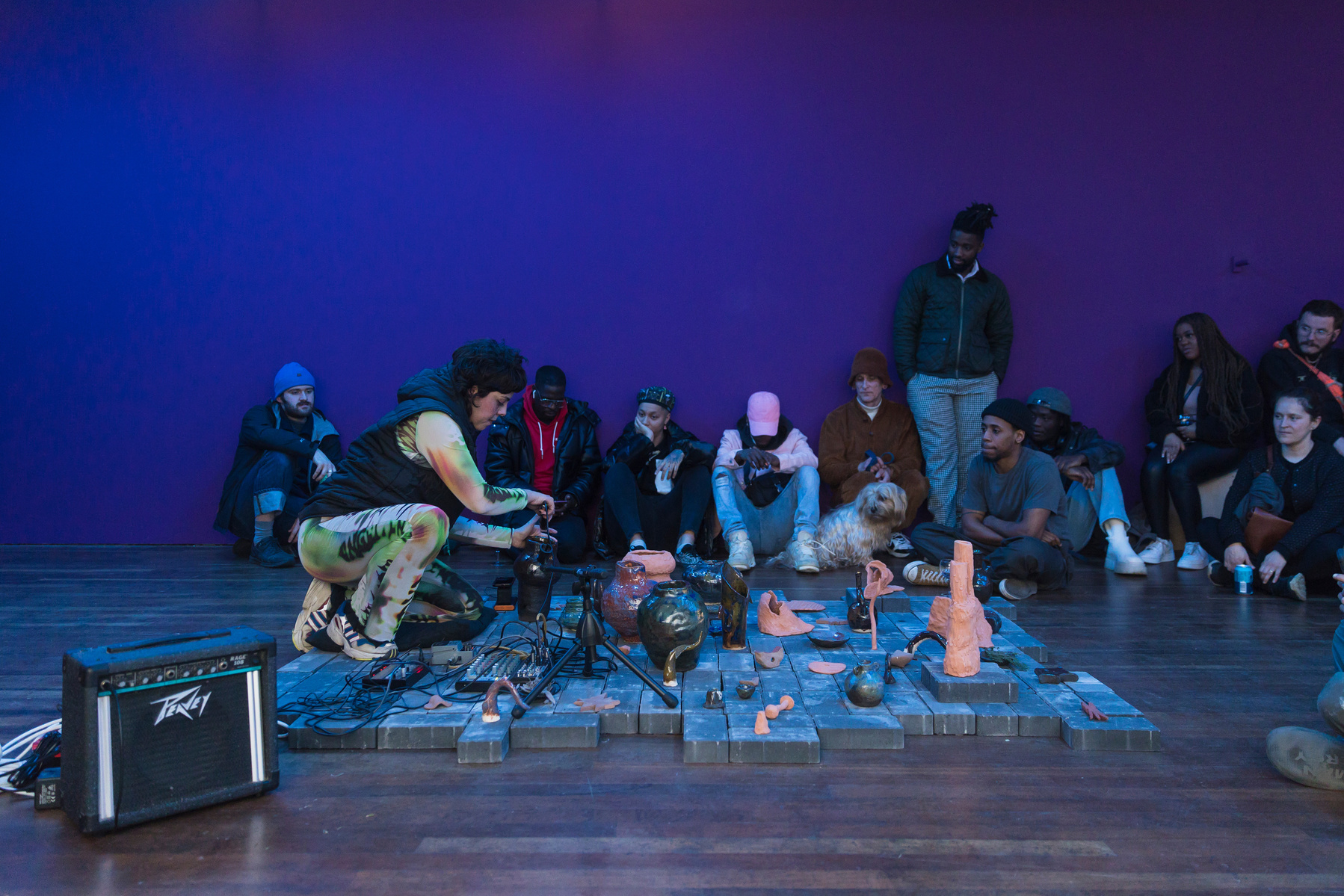 Haptic Chant (Performance)
15min - 45 fired, hand build clay ensemble on charcoal bricks, mixing console, analog synthesiser, pedal, mic and amp.
When I was making the ceramic pieces that compose Haptic Chant, I kept asking myself: What if these objects could tell their own story? Where they come from, what they've seen. I decided then that I needed to find the way to free their 'voices', or in this case, the sounds that lived inside of them.
Inspired by the use of 'Icaros', medicine, magic songs sung by shamans in South America during Ayahuasca ceremonies, the fired clay installation is activated through the use of a mixing console, pedal, microphone and an analog synthesiser.
In ancient ceremonies, the purpose of the chant is to work as a connection device between the shaman and the patient during the healing ritual.
Haptic Chant introduces a moment of collective navigation - looking for meaning beyond words, the exercise challenges the human desire to understand it all and surrender to the hypnotic song the vessels intone.
Haptic Chant was commissioned by The Newbridge Project (Newcastle)